Accommodations at our San Pedro Belize Hotel
The options at our San Pedro, Belize hotel are limitless.

Our accommodations can meet any traveler's needs, and, once you stay with us, you will never have to guess where to stay in Belize!

Our beautiful Penthouse Suite features a full kitchen, an enormous living area and spectacular views. Perhaps you'd prefer your own private cottage at our San Pedro resort — newly renovated and complete with hardwood floors.

Families often opt for the space and convenience of our Ocean-Front Apartments. Budget travelers will appreciate the great value of our standard rooms –literally steps away from the beautiful Caribbean Ocean.

Whatever option you choose, all of our rooms feature air-conditioning, cable TV, telephone, and a complimentary continental breakfast.
Renos and more renos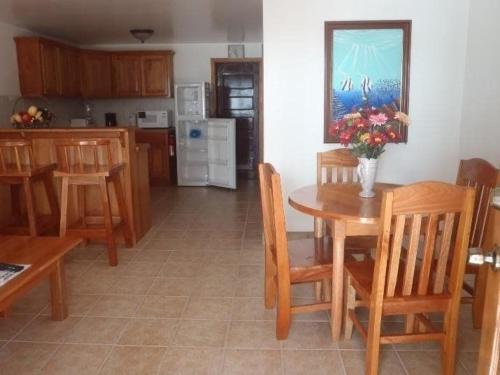 If  you've been to the Corona del Mar in the last couple of years you'll know we've been working hard to improve on an already great hotel. We've recently completed renovations on our extremely popular ocean front apartments, and man do they look good!

New appliances, tiled floors, and beautiful Belizian hardwood will make your stay even better than your last trip to Paradise.
Rooms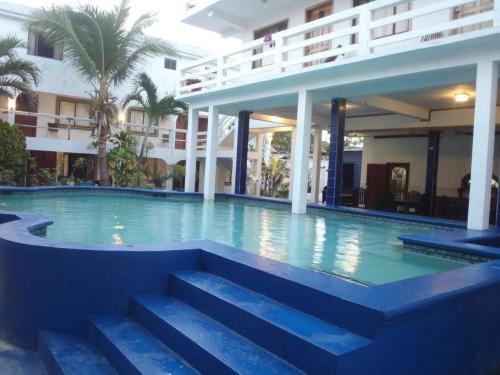 THE COTTAGE : Your home away from home.

Nestled in our garden, the cottage offers short or long term stays for those who cab´t get enough of Berlize.
POOL VIEW ROOMS
We have rooms to fit everyone´s budget and taste. A variety of double and king sized beds in clean comfortable rooms are available to suit your needs.
GARDEN VIEW ROOMS
Enjoy the evening and the street life of San padro on your sunset room balcony, provided at a very special Rate.
To see Rates, click here.